Foot Pack Set by Pretty Secret (Eucalyptus and Peppermint) 4x120 ml plus Pumice
Regular price
Sale price
$19.50 AUD
Unit price
per
Sale
Sold out
Share
This set includes:
Foot Soak - helps soften calluses and moisturizes skin giving your feet the refreshing feeling it deserves.
Foot Scrub - provides mild exfoliation on your feet through stripping property of beads. Provides excellent lubrication and refreeshing sensation during the scrubbing routine.
Foot Lotion - helps restore skin's moisture for natural suppleness leaving your skin soft and refreshed
Foot Spray - cools your tired feet with a zest of deodorizing foot spray.
Pumice - softens calluses
Directions
1. Foot Soak - Pour 10ml foot soak per liter of water in a small basin. Soak for 5-10minutes and scrub with pumice stone.

2. Foot Scrub - Exfoliate skin by massaging foot scrub on rough skin.

3. Foot Lotion - Massage feet for softer and smoother skin.

4. Foot Srpay - Spray an ample amount over the feet and allow to dry.

5. Pumice - Soften the calloused skin in warm water, wet the stone, then gently rub the stone over the area using circular motions until you remove the dead skin.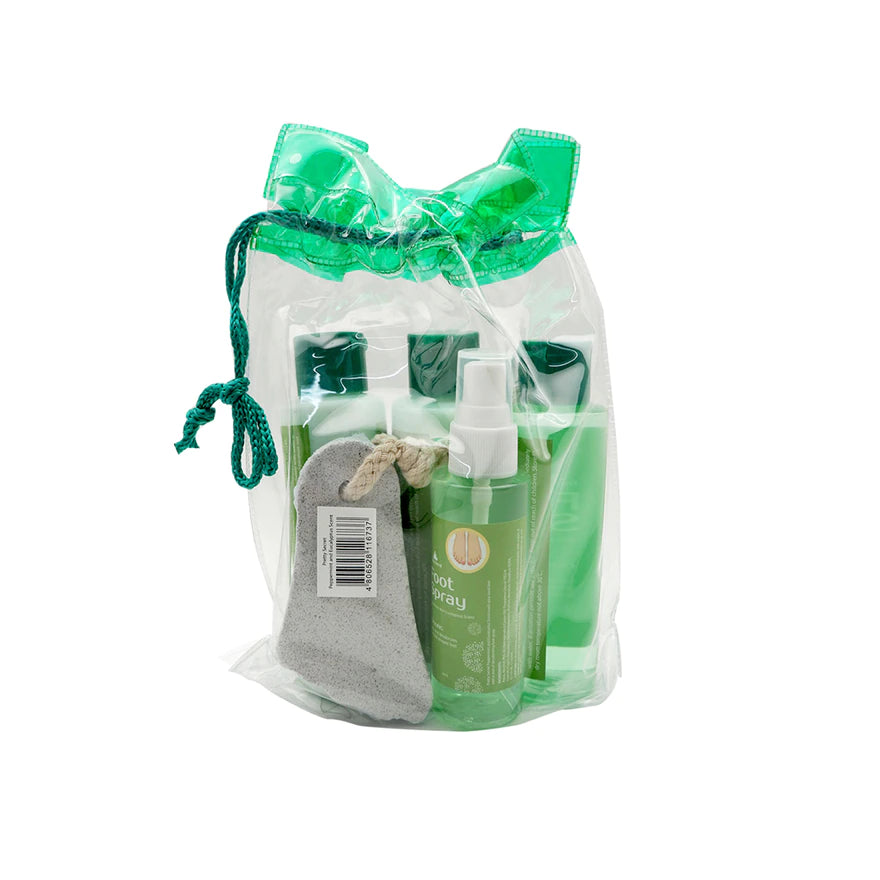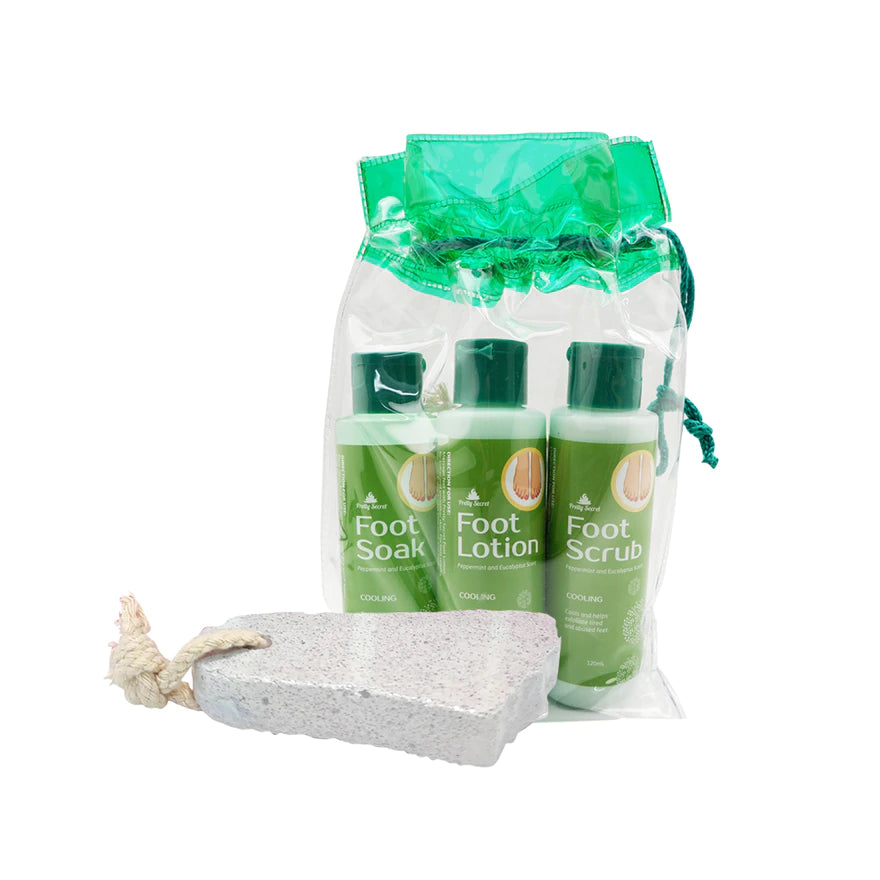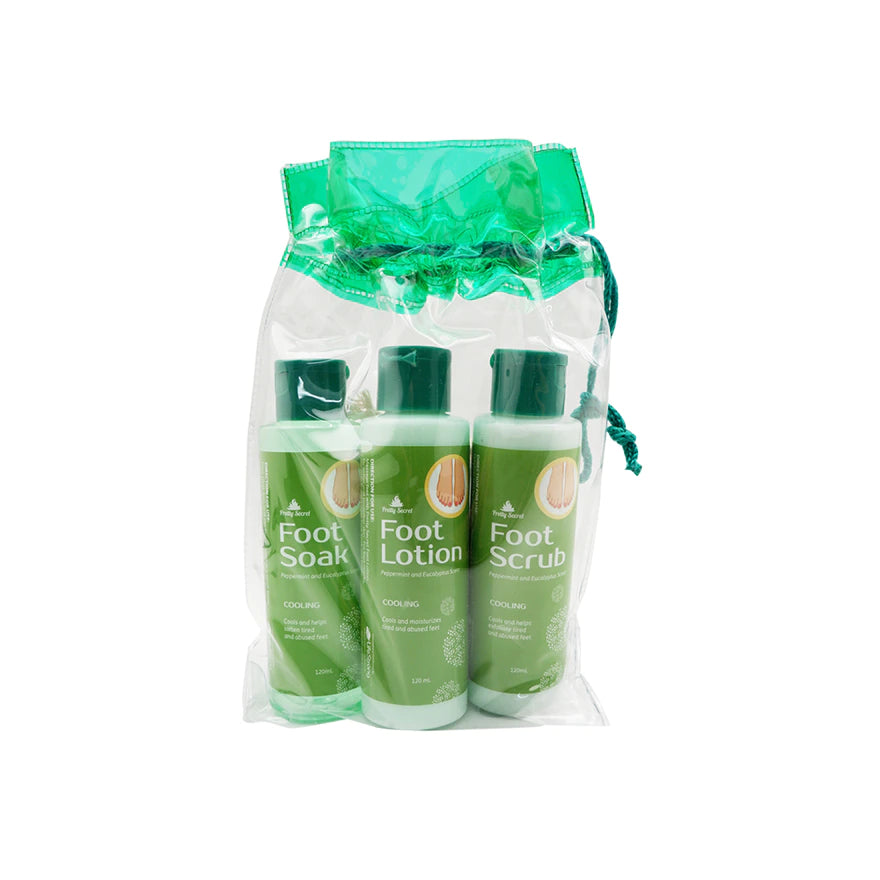 Shipping Information

Next business day dispatch - 10:00 pm cut off time.

Standard: 4 to 8 business days

Express: 1 to 4 business days

Please note: Auspost may experience delays specially during peak seasons.