Efficascent Oil Extra Strength 100ml
Regular price
$12.00 AUD
Sale price
$12.00 AUD
Unit price
per
Sale
Sold out
Share
EFFICASCENT OIL is a liniment preparation specially formulated for fast relief of back and muscular pains from overwork, cramps, rheumatism, lumbago, arthritis, stiff neck, headache, gas pain, insect bites, minor burns and bruises, sprains and skin irritations.
I have known Efficascent Oil as the famous liniment for so long. This liniment is already tested for years and trusted mostly by generations.
A specially formulated liniment preparation with an oily base in liquid. Great for Massage.
Muscle cramps can occur in different degrees, from a slight tic to a very severe painful contraction. There have been many approaches used for treating muscle cramps. Massage has been on top of them - and throughout the years, massage to the muscle with EFFICASCENT OIL REGULAR has been the first thing that is usually applied. 
Since muscle pain comes in varying degrees, EFFICASCENT OIL has come up with a stronger, more powerful formulation EFFICASCENT OIL EXTRA STRENGTH, for intense muscle aches and pains.
INDICATIONS:

Rheumatism , back pains, muscular pains from over work, headache, stiff neck , cramps, gas pain, insect bite, sprains and skin irritations ( itchiness ).
DIRECTIONS FOR USE:

Apply a liberal amount by gentle massage on the affected area until skin penetration is complete.Repeat 3 to 4 times if necessary.
FORMULATION: Each 50ml contains: Methyl Salicylate 21.0g ; Camphor 7.5g, Menthol 6.0g ; Eucalyptus Oil 1.0g ; Color q.s; Mineral Oil q.s
*** PLEASE NOTE: Each liniment bottle will be wrapped thoroughly with tape, plastic cover and bubble wrap. However, occasional leak may occur due to shipping/handling. You may notice some drops of liquid in the plastic wrapped around the bottle - this is quite normal and does not affect the potency or efficiency of the product.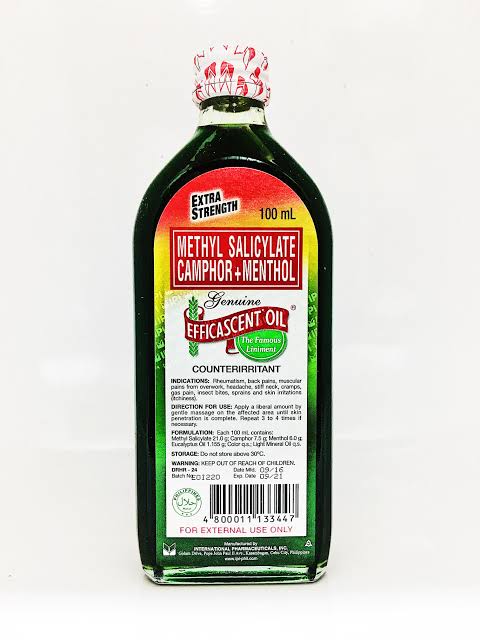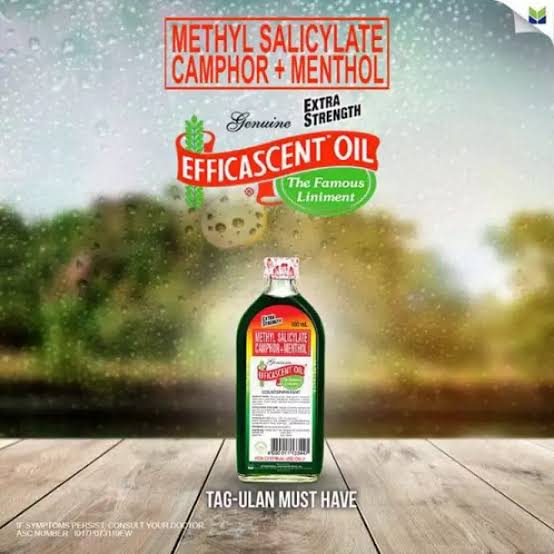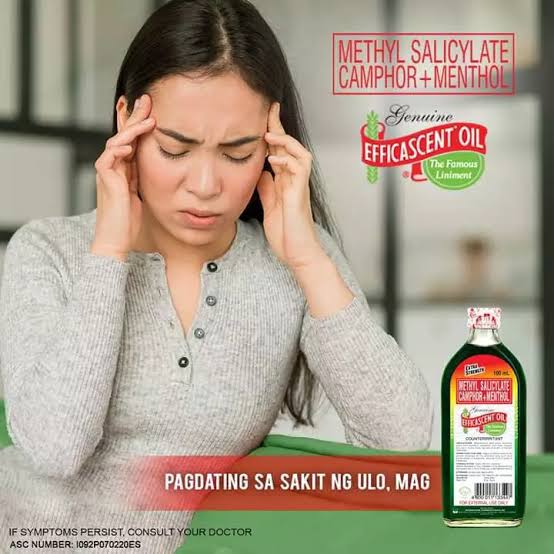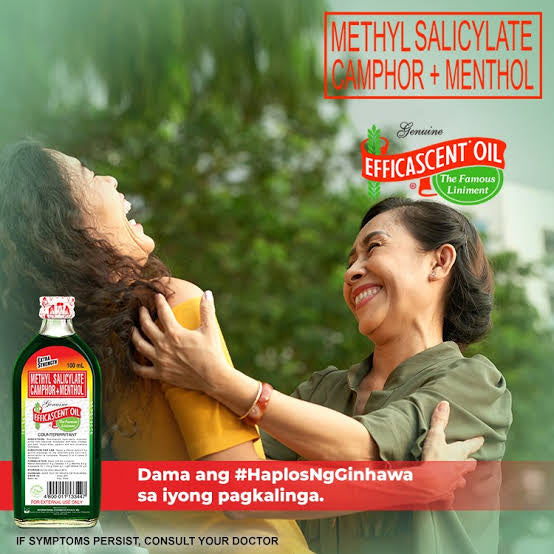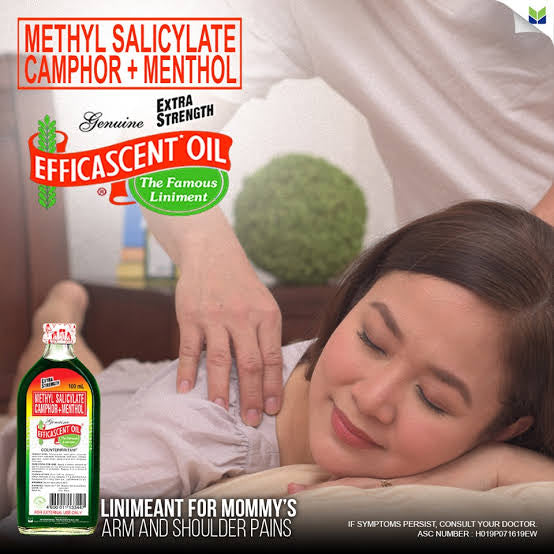 Efficascent Oil Extra Strength 100ml
Shipping Information

Next business day dispatch - 10:00 pm cut off time.

Standard: 4 to 8 business days

Express: 1 to 4 business days

Please note: Auspost may experience delays specially during peak seasons.