ISHIN Advanced White
Regular price
$30.00 AUD
Sale price
$27.00 AUD
Unit price
per
Sale
Sold out
Share
 ISHIN Advanced White Japan Formula Food Supplement is a whitening supplement that provides top quality at an affordable price. The approach of ISHIN is beauty from within. The outer beauty becomes a reflection of the purity within. The formulation is made in Japan. It is a combination of an Ancient Beauty Secret and Advancement in Modern Technology. Your skin is a reflection of your inner health and beauty. With regular use of ISHIN, you'll ultimately achieve that beautiful, bright and healthy skin! 
FEATURES:
ANTIOXIDANT
PEARL WHITE SKIN
GOOD SLEEP
RELAXATION
ANTI-AGING
WHITE AND HEALTHY GLOWING COMPLEXION
GOOD NUTRITION SOURCE
PROMOTES LONGEVITY
SUPPORTS TEETH AND BONE HEALTH
When is it best taken?
Best taken when the stomach is empty for a maximum absorption. 30 minutes before breakfast and before sleeping. 
Ideal Dosage?
2 capsules per day. One 30 minutes before breakfast and one before sleeping. For faster whitening, maximum of 4 capsules per day.
Ideal Age? 
18 years old and up. Not for teenagers. 
When do I expect to see results?
Each person is unique and each skin type and skin shade is different. Results varies per person. This also depends on the number of capsules you are taking per day. There are visible results on clients with 1 to 2 bottles. However, for clients who want drastic results; 4 to 8 bottles is recommenced.
Key Ingredients and Benefits
Glutathione
Glutathione is a powerful antioxidant that's made in the body's cells. Its levels decrease as a result of aging, stress, and toxin exposure. Boosting glutathione may provide many health benefits, including reduction of oxidative stress.
Pearl powder
Nacre, an ingredient in pearl powder can also stimulate fibroblasts in the body; which accelerates wound healing. This can also help collagen regenerate itself; which may make wrinkles appear less prominent. Pearl powder was used as an anti-inflammatory, detoxifying agent, and relaxant in Chinese medicine.
Collagen
It's one of the major building blocks of bones, skin, muscles, tendons, and ligaments. Collagen is also found in many other body parts, including blood vessels, corneas, and teeth.
N-ACETYL CYSTEINE
N-acetyl cysteine (NAC) is used by the body to build antioxidants. Antioxidants are vitamins, minerals, and other nutrients that protect and repair cells from damage. NAC is needed to make and replenish glutathione.
PRECAUTION:
If you have a medical condition (chronic or acute), pregnant, lactating, or taking other medications, please consult your Doctor.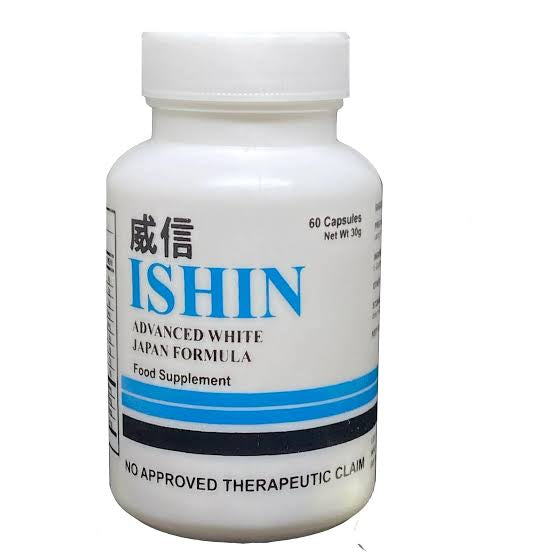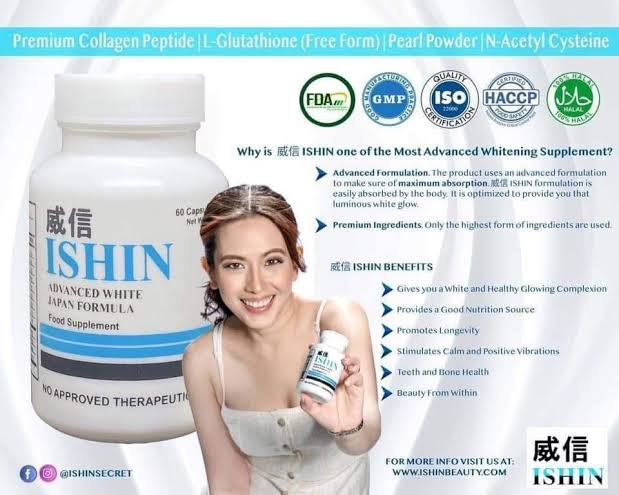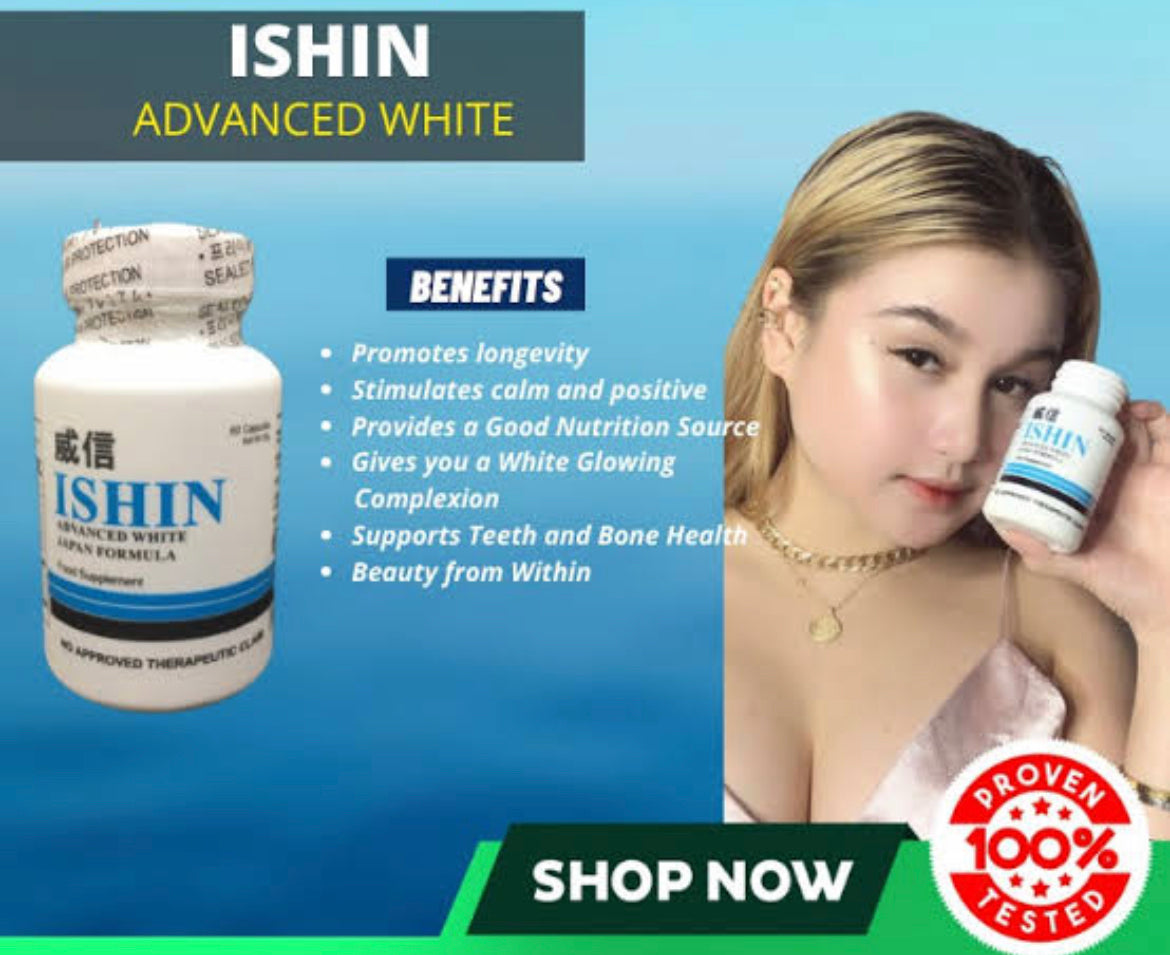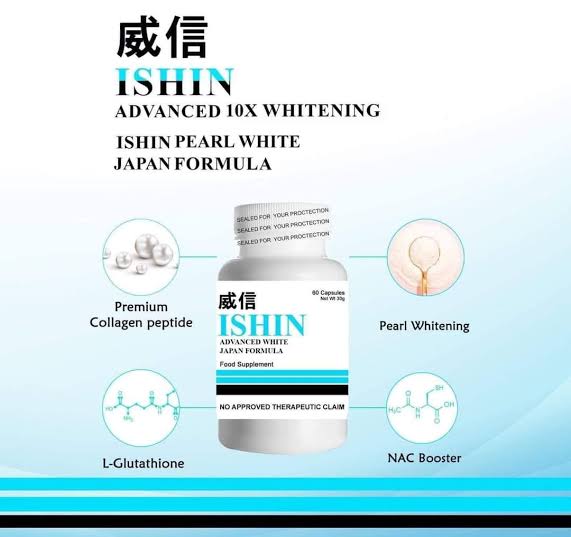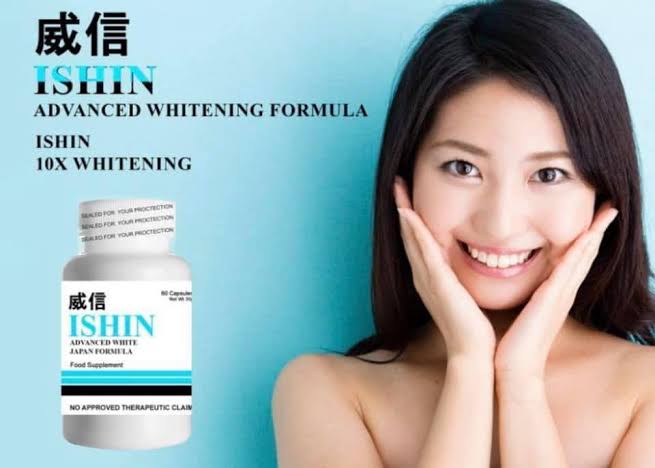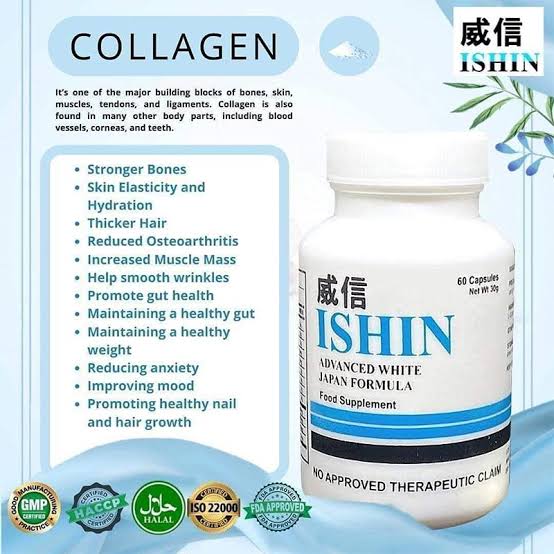 Shipping Information

Next business day dispatch - 10:00 pm cut off time.

Standard: 4 to 8 business days

Express: 1 to 4 business days

Please note: Auspost may experience delays specially during peak seasons.