NRB Underarm Whitening Cream
Regular price
Sale price
$10.00 AUD
Unit price
per
Sale
Sold out
Share
***NOTE: Product is sealed, however, some leak may occur (specially during shipping/transportation) which we cannot fully avoid; but this does not affect the efficacy of the product. 
NRB is most highly recommended magic underarm whitening deo cream and is proven safe (FDA approved) and effective! See visible results in just 2 weeks! This is the most affordable and effective underarm whitening cream in the market. Treat your dark underarm and with consistent use, you can say hello again to your confidence in wearing sleeveless tops in no time! 
How to use NRB Magic Underarm Whitening Deo Cream?
Apply it as a regular cream. Don't rub it in as it has small particles like scrubs that might hurt your underarms & make it dark.
Use it once a day.
Do not apply after shaving, plucking, waxing or bleaching. It can irritate the skin. Instead, apply it a day or two after. 
For best results, use it daily every after shower. Apply an ample amount to the desired area. Make sure to spread evenly on the skin. You may also take a photo before you start applying the cream for comparison purposes only.
When you use NRB Magic Underarm Whitening Deo Cream, you won't need your regular deodorant & anti-perspirant anymore as it works not just to whiten your underarms, but keeps your underarms fresh & sweat-free all day. This product is proven 100% safe & effective.
Ingredients: Beauty water (pH 6.0), Citric Acid 1, 2 6-Hexanetriol Polyethylene Glycol 8000, Propylene Glycol and Stearyl Alcohol, Alum
Size/Weight: 40g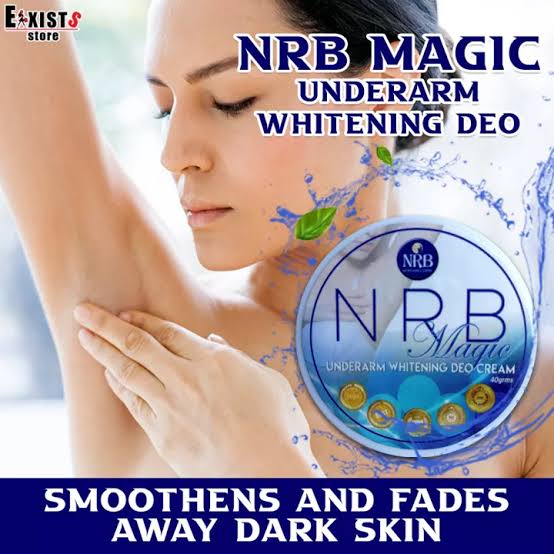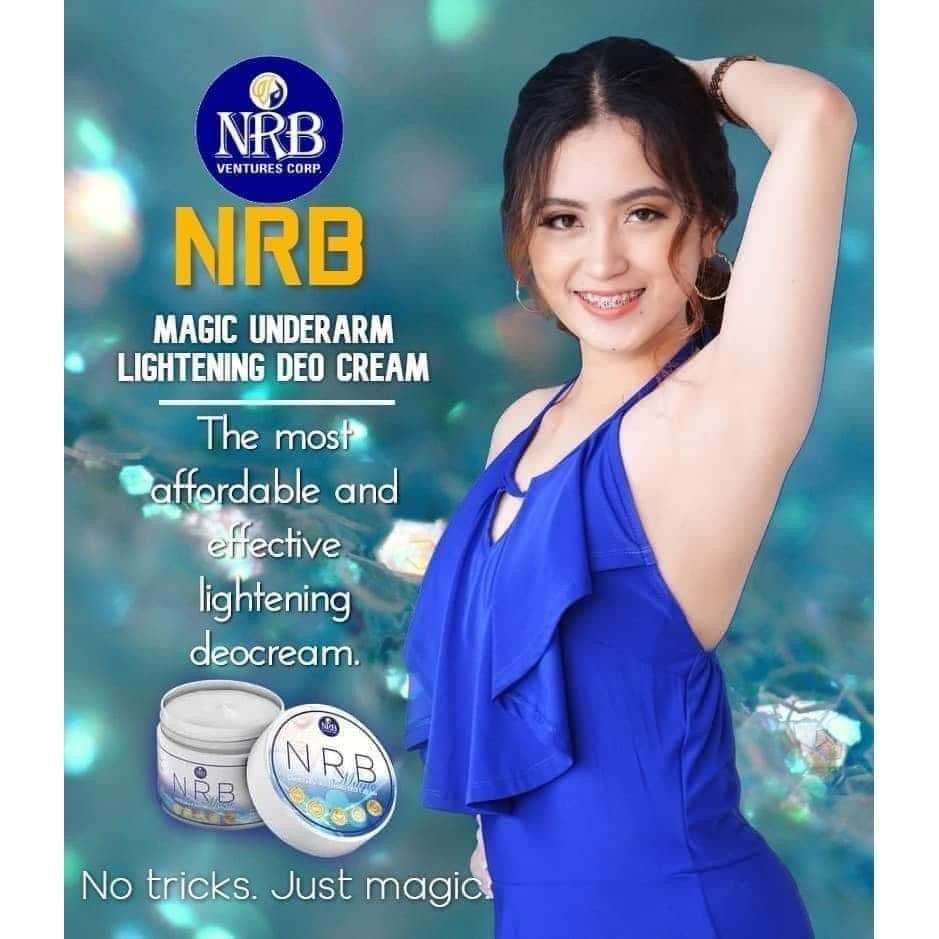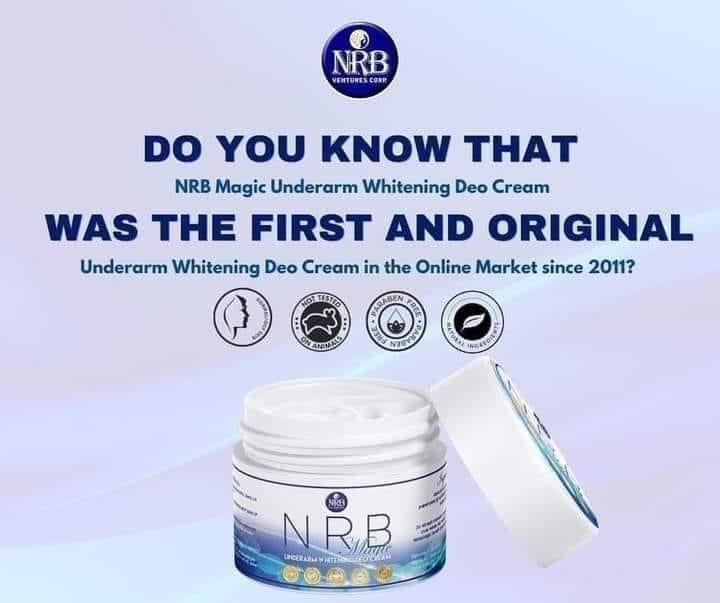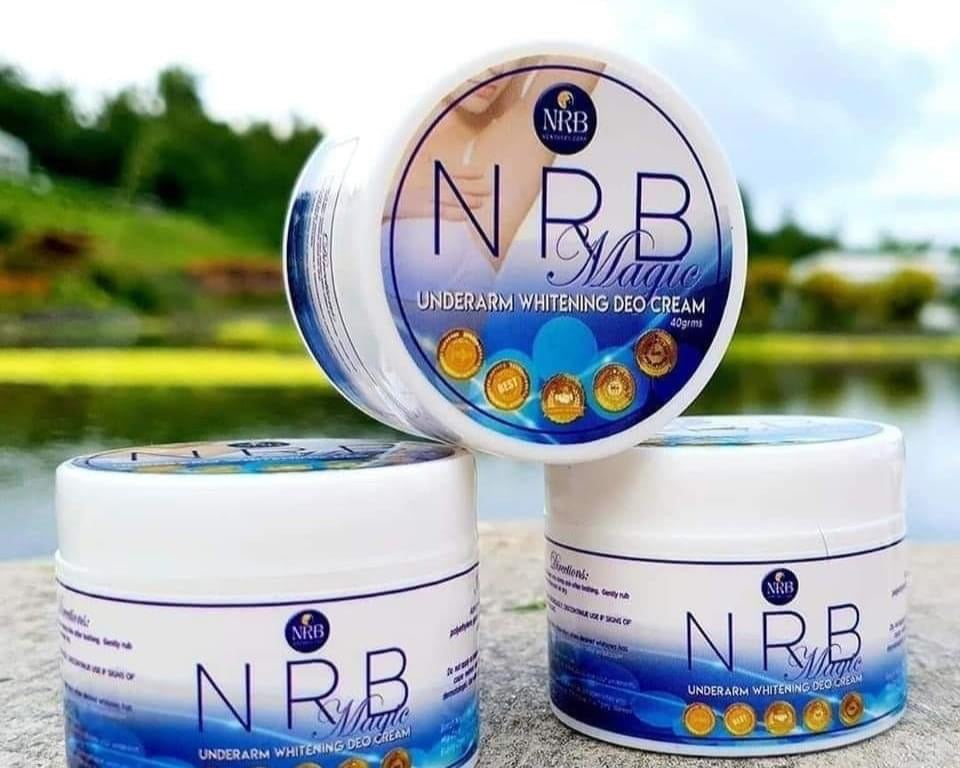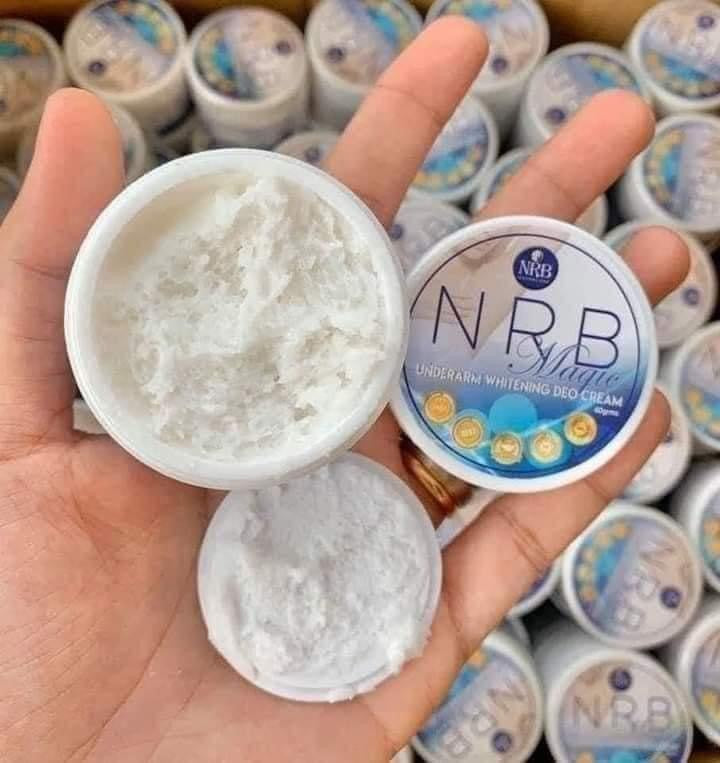 Shipping Information

Next business day dispatch - 10:00 pm cut off time.

Standard: 4 to 8 business days

Express: 1 to 4 business days

Please note: Auspost may experience delays specially during peak seasons.